Figuring out how best to communicate can be a challenge.
Using a messaging platform to organize a meeting or event can be completely frustrating.
You don't always know if people have seen your messages; it's hard to agree on complex topics, and if you miss a thread, it takes you ages to catch up.
Voice calling is equally challenging.
There's usually no written record of the call, and people often need to take some time to make decisions and get feedback. Voxeet and Layer have come up with the solution.
A partnership to deliver unified communication
Layer, a messaging API company, believed that unified communication was the future of collaboration, so they partnered with Voxeet to leverage Voxeet's voice and video call API.
Layer is the 2013 Winner of the Techcrunch Disrupt.
Together, Voxeet and Layer help web and mobile apps improve collaboration by adding complex, real-time tools like video calling, voice calling, screen sharing, call recording, dial-in, and broadcasting.
Businesses who currently use Layer's asynchronous communication methods, like chat and messaging, can integrate Voxeet's synchronous communication features (audio, video, and screen sharing) to broaden the quality and capabilities of their collaboration services.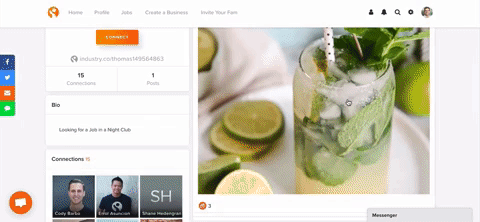 Adding a video feature in about a week? Industry.co is a good example of how companies can leverage the Layer-Voxeet integration.
Fast integration
With just a few lines of code, companies can easily integrate Voxeet into the Layer SDK and take advantage of Voxeet's award-winning TrueVoice™ 3D immersive audio, which is based on the WebRTC standards + binaural audio mixing.
Group and one-on-one conversations sound clear, without crosstalk, garbled voices, or distracting background noise.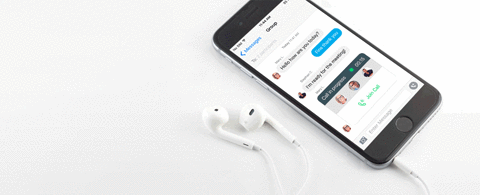 UX component for every step of the call
Voxeet provides an optimized UX toolkit for iOS and Android that is already plugged into the Layer SDK and includes UX components for every step of your conference call, notifications for iOS and Android, and the Apple CallKit.
Here's how it works:
Contact us
Messaging + calling make recruiting more seamless, streamline project management and customer support, and make e-learning courses and webinars run more smoothly.
If you want to learn more about how Voxeet can optimize your company's communications workflow, contact us today for a free demo of the Voxeet communication tools.
Likewise, if you have an idea for another useful application of chat + call, let us know in the comments below.